More about "Dressed to Play"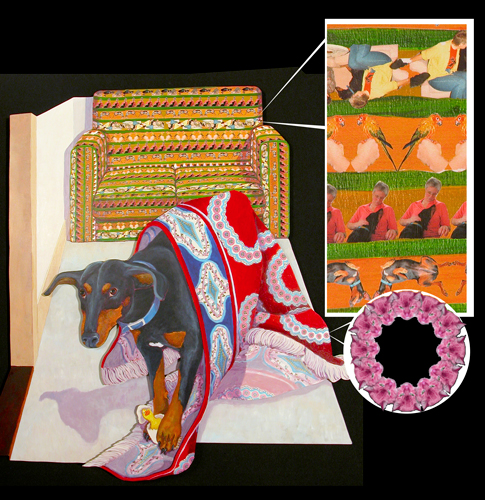 Lyra,
She was my friend, she was funny, beautiful, smart and a clown. She enjoyed tunneling under rugs or blankets emerging like a mountain. We would love to watch her antics and laugh out loud. She would either helps me do yoga or mock me during my poses, either way I laugh.
While she was alive she lived with a parrot, another dog, and three cats. for her portrait I included patterns created using the images of the other members of Leroy's family.
These are details of those patterns.
From the couch the images are of Lyra's pet and people family members: Mom and Dad, Dickens the parrot, Orange the cat, Brownie the dog. This is everyone who loves her.
The pinkish circle is made up of Orange Cats face.